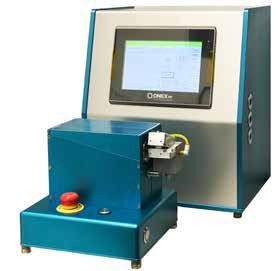 MCTF

-807-LX1 | Micro Tip Forming System 1-Up
The MTF – 807 model is designed for forming the tips of micro catheters.
Application Configurations:
• External Metallic Mold
• Round Tips
• Neck-Downs
• Tapered Tips
Insight Information:
The micro-tipper is designed with high precision
components and measuring devices.
The feedback devises are .