Super Xenon Weather Meter
Model SX75CE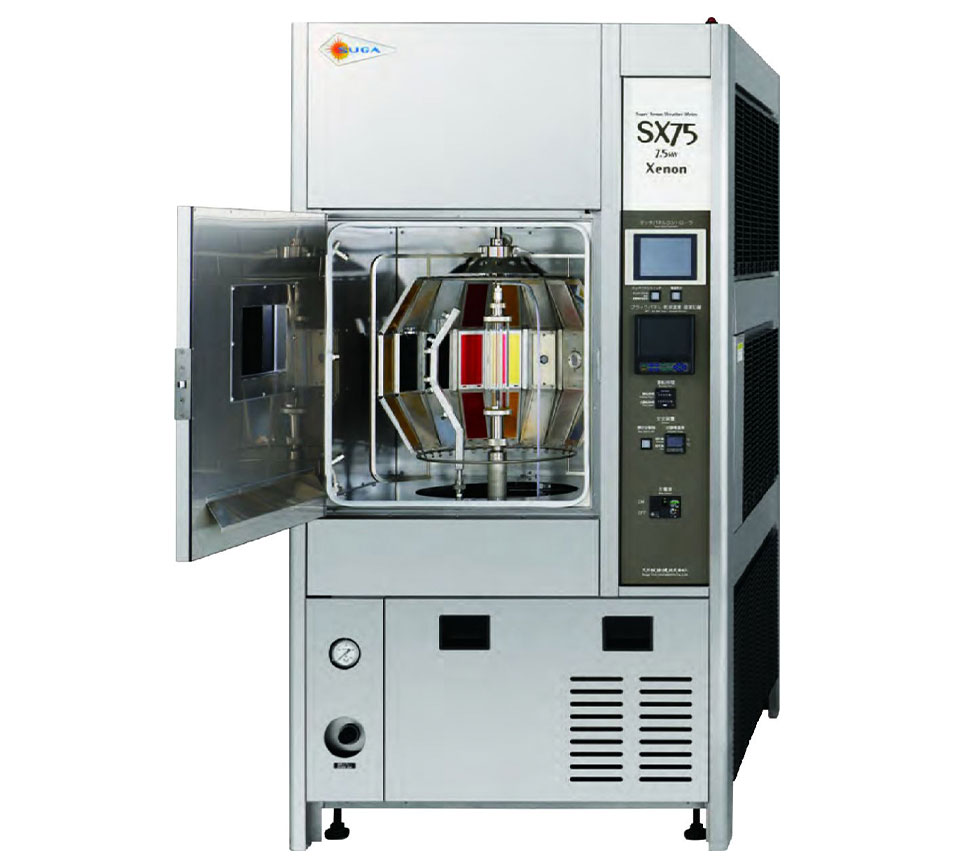 Artificially simulating outdoor conditions, such as sunlight, temperature, humidity and rain, the weather meter Super Xenon® accelerates degradation of samples so as to estimate the life of products and materials in a short time.
Xenon Weather Meter
Model GX75CE
Download Produktbroschüren
Combined Corrosion Test Instrument
Model CYP-90CE
Download Produktbroschüren
Corrosion test apparatus of metallic materials and coatings for accelerated testing involving cyclic exposure to salt spray, dry, wet, and introduced ambient air.
Suga Abrasion Tester
Model NUS-ISO3CE
Download Produktbroschüren
SUGA offers high reproducibility of abrasion in practical use.
The proportional relationship between the number of abrasion and the mass loss is exceptional.
Haze Meter
Model HZ-V3CE
Download Produktbroschüren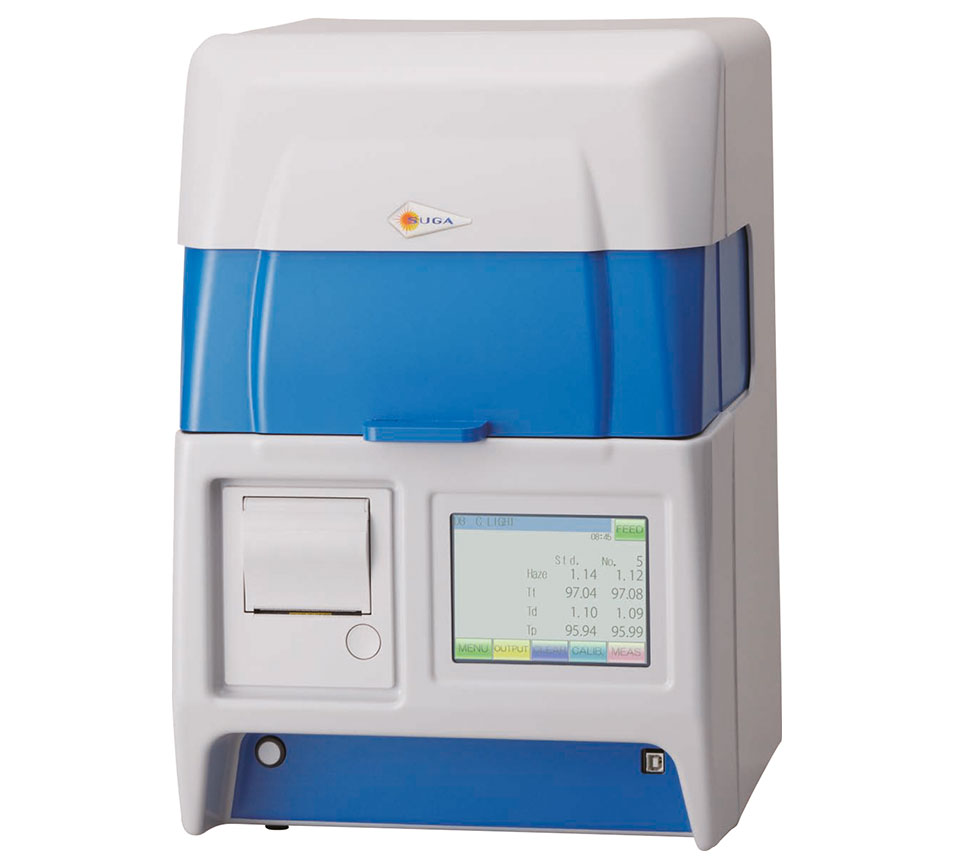 This is a model with excellent usability and accurate measurement, developed to measure samples that are diversifying day by day. It can measure at either vertical or horizontal position depending on the sample.