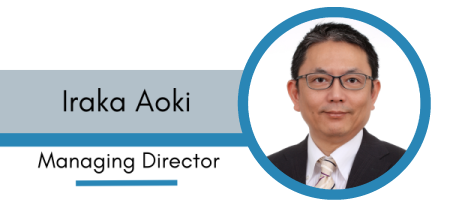 Dear Esteemed Partners, Customers, and Colleagues,
I hope this message finds you thriving amid the complexities of our ever-evolving world. As the Managing Director, it is my honor to affirm our unwavering dedication to our mission: "connecting people and technologies."
Recent years have magnified the vital role of technology and innovation in shaping our lives. Our goal is to remain at the forefront of this progress, offering unique products and services, while ensuring the welfare of our society and environment.
As we face global issues such as climate change and social inequality, we acknowledge our responsibility as a corporate citizen to contribute proactively. We bring together diverse cultures, ideas, and innovations from Europe, Americas, and Asia, aiming to have a positive impact beyond our commercial interests.
Our pledge is to use our engineering expertise and distribution experience to deliver solutions that genuinely add value. Our commitment also encompasses sustainable technologies, workforce diversity and inclusion, ethical practices, and community development. We firmly believe that aligning business growth with societal progress and environmental preservation paves the way to a resilient, prosperous future.
We will continuously push our boundaries, explore new frontiers, and adopt innovative strategies. Yet, our core mission stays the same: enhancing life quality through our societal and environmental contributions.
Thank you for your trust and support in our journey towards a sustainable and inclusive future.
Best Regards,
Iraka Aoki, Managing Director, DJK Europe GmbH
DJK

Europe – Ihr globaler Partner für Komplettlösungen

Wir übernehmen für Sie das gesamte Projekt-Management. Von der Bestellung verschiedener Systeme, bis hin zur Durchführung und Überwachung der Lieferungen und Installationen.
Technische Absprachen mit den Herstellern
Beste Angebote aus Japanischen und Europäischen Systemen
Projekt Überwachung
Installation und Supervisor Arrangement
On-Site-Manager bis zur Abnahme
Unser Netzwerk verkürzt Ihre Wege und Zeiten
Die DJK Gruppe, die ein weltweites und umfangreiches Netzwerk hat, besitzt ein Geschäftsmodell, dass Produktion, Marketing und Service kombiniert.
DJK Europe, als Mitglied der DJK Gruppe besitzt das gleiche Total Solutions Business Modell und ist jederzeit bereit die Wünsche der Kunden zu erfüllen.